Battle of the Banquets.
The lamb incident has been the talk of many circles here in Tulsa. In fact, someone approached my pastor and said, "I heard your worship leader went to sacrifice a lamb and then smeared the blood on all his people." My pastor was a bit concerned. Oh well. Since the first talks of Din-Din, four groups have formed to either kill him or save him. I got a call from Dean Boyd three days ago, and I'm not going to lie, I got excited. Dean Boyd is the master of the confrontation meeting, and I was going to take literal notes on how to deal with trouble (no figurative language here). However, the call from Dean Boyd was a hoax constructed by the Lambert on YB. I turned the Lambert for my effort, and had him call some of the other wings that wanted to kill the lamb. They never were informed that it was a hoax. I hope they don't get in trouble or get us in trouble. We're all lamb loving friends, and there is no reason for chastisement.
He brought me to His banqueting table.
Two events were fused together last night: the GUTS battle of the bands, and the banquet. It was a great night, and I would like to tell you about it. Let's start off with my date, Beth Zimmerman.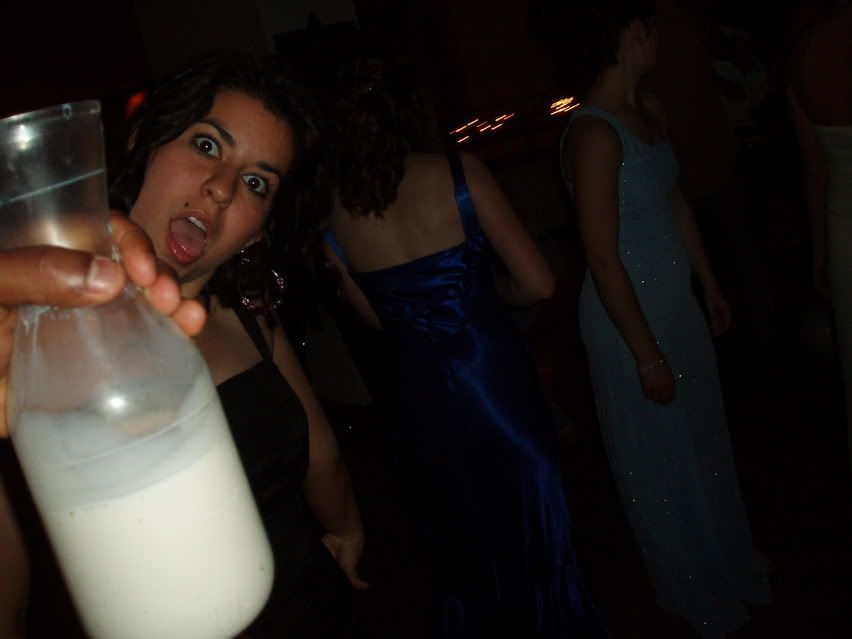 (Our hands look the same)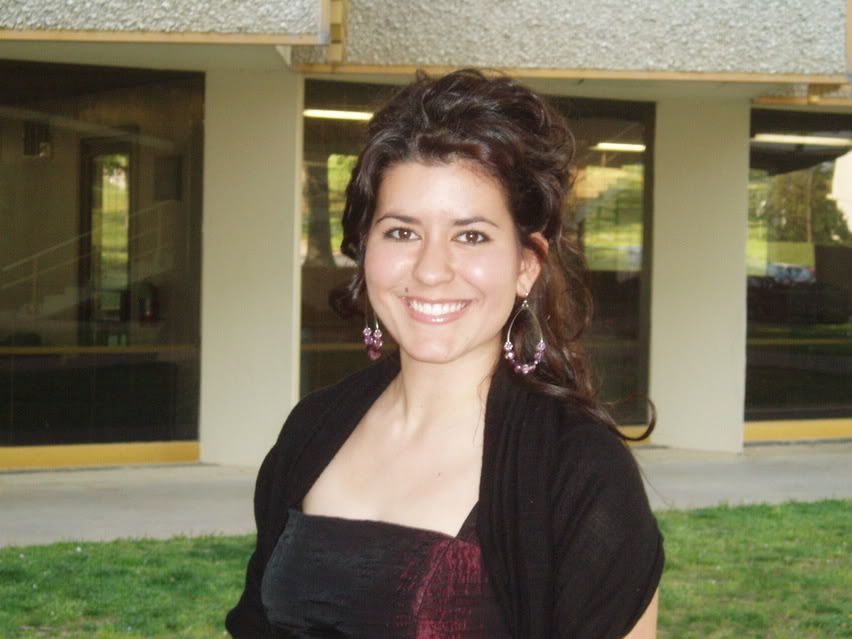 (She'd probably like the better picture of herself up)
To start off, we meet at 5:45 (an hour earlier than everyone else) because we were going to play at the battle of the bands. Neil met us there too because he wanted to follow us in his car.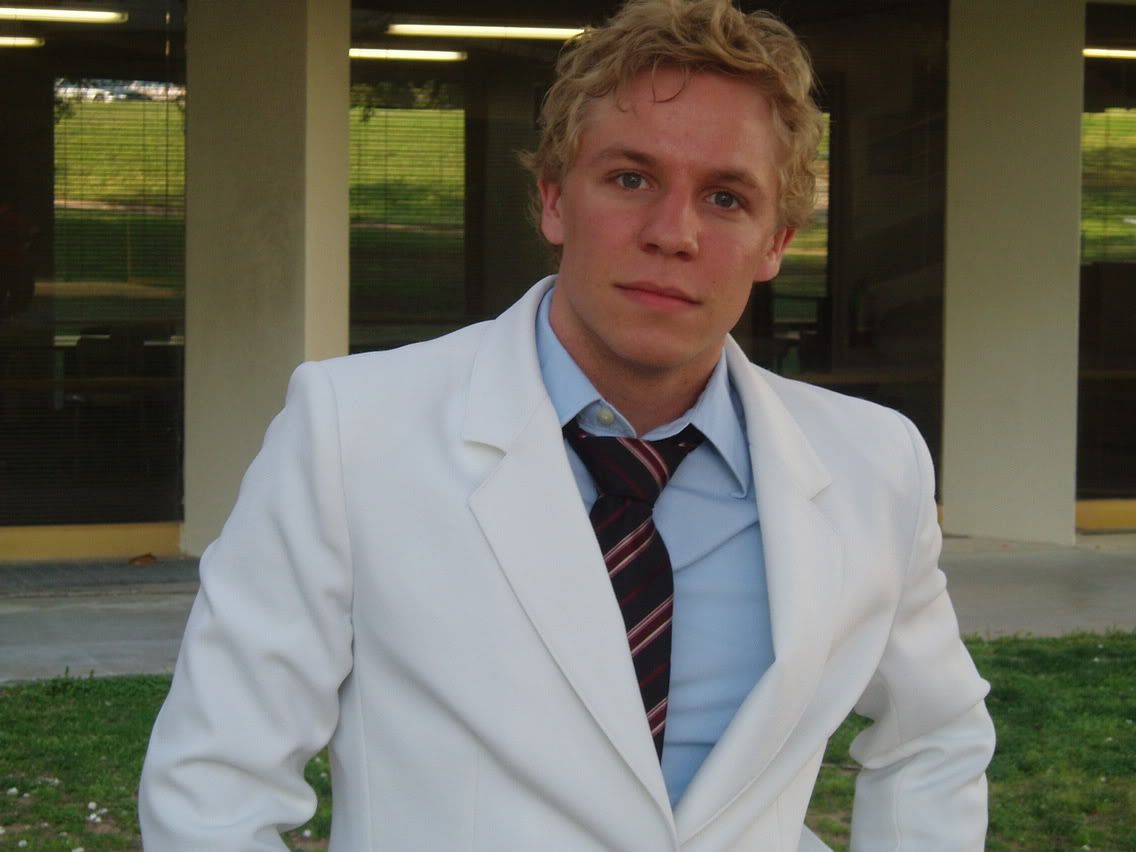 (Yes, Neil is a stud)
(p.s. Neil dressed up only because we dressed up for our banquet)
Then, We all drove to GUTS and walked right in the rock band sub-culture. A lot of people don't know what it's like to be back stage with other bands. It's completely different than most of the life experiences a person has. I'm not going it explain it though. Maybe another time.
The facility was amazing. It had a great sound system, bright lights, fog machine, cameras, people, free food, and...
A banner with our name on it!
(My band's name is Symon)
Dressed to the max, as a group, we were groped with all the eyes there. It was in a good way, somehow.
Whenever our band plays, we have to wait till the last minute for everyone to show up. Truthfully, it has not happened in any of our shows that we've been ready 10 minutes before the show.
That's rock n roll.
As usual, we pull it off at the last minute, and play. But, this time we put a twist in our performance. Like I said earlier, I incorporated my banquet with my battle. We empower Beth, armed with a bass guitar, to announced and jam out with us--she was not plugged in. The audience didn't notice anything, and it was fun. Really fun. It seemed like she had a blast, and for that I'm glad. It was hernight after all. However, we didn't win, and it's not because we weren't the best band. I'm not saying that we were, but the competition was popularity and advertising based. Power to the people. Basically, whoever got the most people there, did the best.
Guts had four judges give public critiques of each band immediately after a band's performance. In ours, one of the judges called me the "most likeable bass player." Yeah...my band definitely beat me up after hearing that. Even Beth got a few punches in. Most likeable bass player, I'm grateful and all, but don't they know I have a lamb, and would kill it if I could find it. Just like a ninja, I might uppercut them if they did so much as drop a fork. Likeable, ha.
Right after the show, the lovely Beth and I cruised to the banquet. Good times. We ate food, danced, flexed and did other memorable things. The social coordinators planned this thing incredibly, but good company is what made the night. I have the best friends. You just can't beat good company.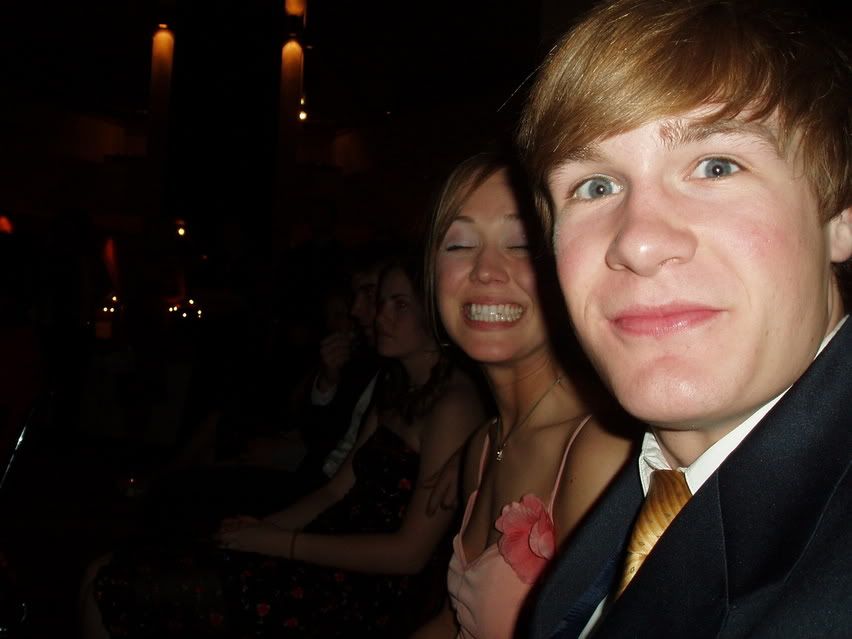 (An example of good company)
Memorable activities.
Awards-
Roderick Hudson, my space sharer got the "Somebody's going to get raped, and it's not me" award. I'm not sure about how I feel about that.
Matthew Cooper, got the "When I was aborted award."
My layout for sharing events might be deceptive. I'm not going to list all the awards. Sorry.
Pradeepan Jeevamanoharan, got the "Ralph Nader" award. If you don't understand this joke, go to this site, and read the history. www.letpradeepanrun.com
Karaoke-
Beth had never done this before, and I generally enjoy it, so we sang "our" song in front of the masses. The song is "Up!" by Shania Twain. We had never heard this song before, and, naturally, didn't know the words. We made them up by singing about how the year was. I even started encouraging my chaplain through song. I know, not the most entertaining story, but the next one is good.
Cream-
I got the cream, used for the coffee, and danced with it!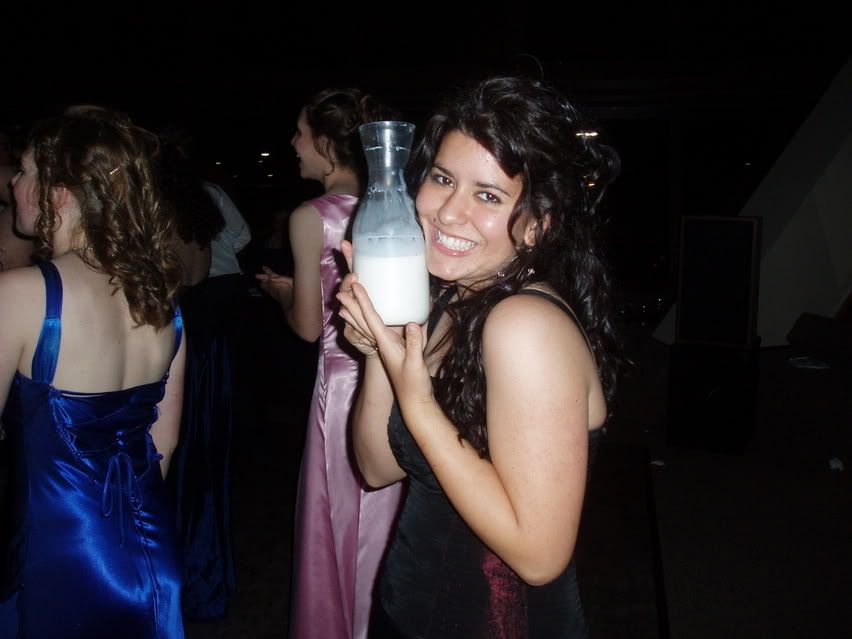 (Cream?)
We definitely had cream. Okay, maybe that's not a good story either.
Conclusion
I had a great night, but it's sad as well. I'm not going to be on this floor that rescued me. A freshly scarred Pradeepan went to MOG for restoration, and got it. Also, Beth is going to possibly be living in Japan next year, and I won't be friends with her anymore. Well, I won't see her anymore at least. Bummer man. It was a great night. Well done everyone! ( I would like to meet bummer man)
I have another banquet tomorrow. A girl named Shirley Q. is escorting me to the missions banquet, where the men are required to bring swords. I saw Shirley in the cafeteria, and, though we had never met, asked her to the banquet. It went something like this..."Hi, we've never met before. My name is Pradeepan." Then, Shirley said, "Oh...my name is Shirley." Next, I asked for a last name and she said "[enter something Spanish here]" She asked me my last name and I said, "Jeevamanoharan." And we stared blankly unable to pronounce each other's names. She said yes though. Hopefully I won't be blogging a horror story in two days. I did some research on her after she accepted. She checked out. She's legit, and I'm still hoping for a good time.
God has given me the best life.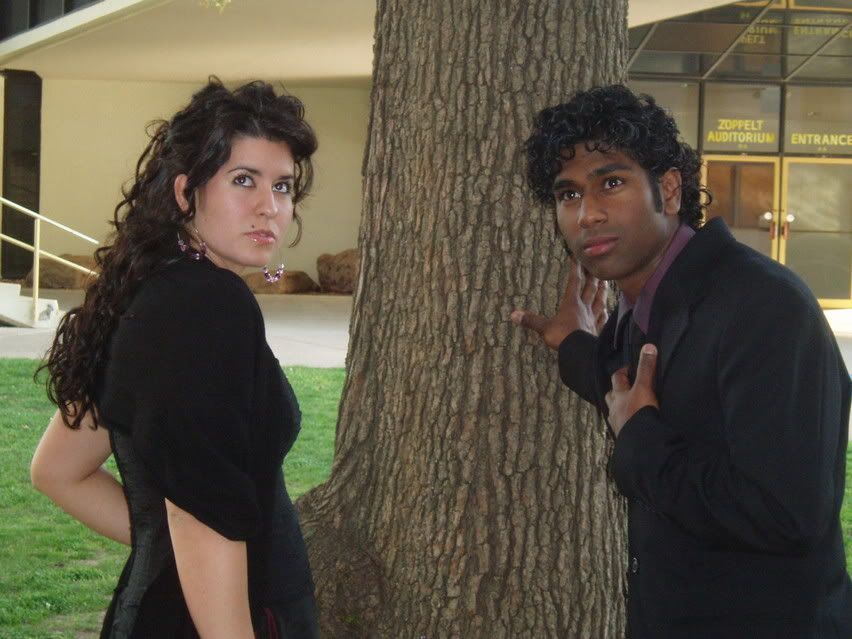 (We long for acceptance)
By the way, the banquet ended with a 9 person Snugglefest, and we're having another one tonight.